Fiber Optics Lab for Cable Manufacturing, Testing, and Repair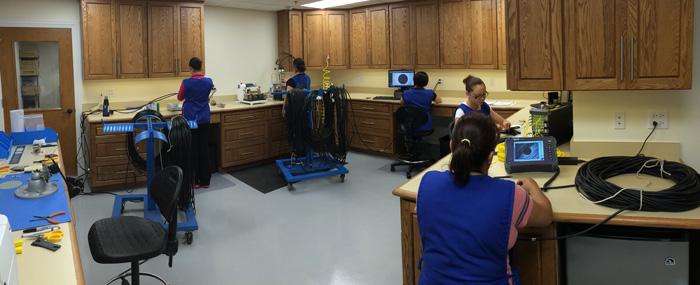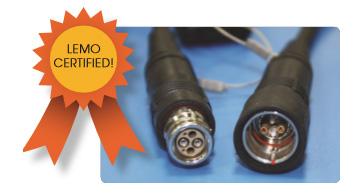 Due to the increased demand for fiber optic products in the commercial A/V and broadcast industry, Shattuc expanded its capabilities in March 2015 with the addition of a state-of-the-art fiber lab.
The new and improved lab is isolated from the rest of the building with a positive air pressurized room with circulating air filtration to ensure no dirt enters the room for termination. The room has all the space needed for prep, polish, termination, and final testing of fiber optic products. The lab also includes a dark room for fiber evaluation and repairs.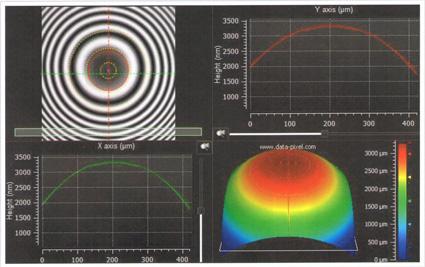 FIBER CAPABILITIES
ST – PC, UPC or APC
LC – PC, UPC or APC
SC – PC, UPC or APC
Lemo SMPTE 304
Amphenol TAC-4
Amphenol TAC-12
Amphenol TFOCA-II
Pierside 109 Series
Amphenol TACBeam
MTP/MPO
And More.....Contact us for any special needs!
EQUIPMENT
Polisher: NTT-AT ATP-3000
Interferometer: Data-Pixel DAISI-MT
Benchtop Scope: JDSU FVD-2400
Inspection Scope: Lightel CI-1100-AB2
Fiber Strip: Schleuniger FiberStrip
OTDR: JDSU T-Berd 6000
ORL/IL Tester: JDSU MAP-200
Oven: AccuCure Digital Oven
QUALITY
All assemblies are 100% tested and results are sent with every shipment. All assemblies are serialized and kept on file.