Who We Are - Meet Shattuc Cord Specialties' Expert Team of Cable Experts
Shattuc Cord Specialties, Inc., headquartered in Waukegan, IL, manufactures a large variety of electrical and non-electrical cords for a wide range of industries.
Since 1991, Shattuc Cord Specialties has been meeting the needs for woven straps, patch cords, conductive wiring devices, an immense array of custom braided products, and many proprietary products required by Original Equipment Manufacturers. Shattuc also offers solutions for the broadcast and commercial audio/visual markets including bulk cable sales, assemblies, connectors, tools, rack systems, mounts and more. All of our assemblies are made in the USA, hand terminated locally in Waukegan, IL to the highest quality standards for the broadcast market.
Our Values
Our values are simple. Provide our customers with Quality Products in a Timely Fashion at a Fair Price, such that our customers can efficiently and successfully fulfill their demands. As our customers quickly discover, our success is based upon delivering high-quality products and providing unsurpassed customer service.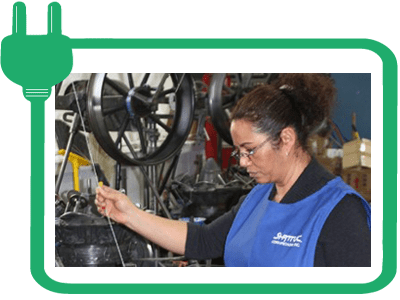 We are Committed to putting our customer's needs first and doing what it takes to get the job done. We at Shattuc take Pride in the workmanship of our high quality
products and understand the Impact our products have on the lives of the professionals who use our products every day.
We want our customers to Enjoy dealing with Shattuc, as we Appreciate satisfying our customer's needs.
WE WANT YOUR BUSINESS AND WE ARE PREPARED TO EARN IT!