Shattuc COVID-19 News Update

To Our Valued Customers:
April in Chicagoland traditionally brings so much to be excited about. The crack of the bat is soon to be heard at Wrigley Field. Chicago's sandy shores along Lake Michigan are about to open. Hundreds of thousands of fans are eagerly awaiting concert season. Lollapalooza, among dozens of other music and street festivals, await. The team at Shattuc is busy supporting all our customers who are involved in making those live events and sports happen. We are finalizing last-minute details for Las Vegas' NAB show – getting ready to join with our industry friends and partners for the event we look forward to all year long.
This year, however, paints an entirely different picture. Sports and concerts are postponed. NAB is cancelled for the first time in history. The entire country is reeling from the business environment and personal circumstances we find ourselves in.
This year, we won't be shaking your hand on the trade show floor. We won't be toasting to another exciting year. We won't be able to catch up in person on current projects, new ideas, and industry updates.
This year, we are all doing what we can to flatten the curve, stay healthy, and support our first responders and medical professionals combatting COVID-19.
This is not the way we expected to spend this week, and huge changes have affected our personal and business lives. We remain fully operational with 100% of our capabilities intact to support our customers during this time. We stand ready to assist you with any requirements you may have.
In the meantime, Shattuc has worked hard to keep our employees busy during this time of uncertainty. We have re-allocated resources and modified our workspace to manufacture face masks for front-line workers, as well as customers, family, and friends. Partnering with our sister company, Lake Cable, we will donate more than 3000 hand-made masks this April to local healthcare professionals in need. Special thanks to Lake Cable for donating the raw material.
If your company needs facemasks or would like to donate some to your communities, please let us know. Masks are available "at cost" to any of our customers.
The team at Shattuc is ready to support you as businesses get back online in the coming weeks and months. We are operating with full capabilities, so please do not hesitate to reach out to us for any requirements you may have. In the meantime, join us in staying home, staying healthy, and looking forward to NAB 2021!
Regards,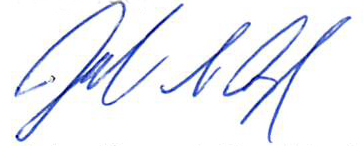 John Runzel, President
By accepting you will be accessing a service provided by a third-party external to https://www.shattuc.com/