Shattuc Welcomes Lamont Dorrity
Shattuc Cord Specialties is thrilled to announce the addition of Lamont Dorrity to our salesforce as Senior National Account Manager!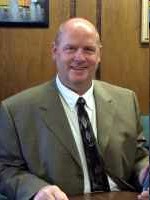 Lamont is a longtime veteran of the Broadcast and Entertainment industry. The majority of his experience has been in sales and account management. He has sold a wide range of Broadcast products through the years (from glass to glass). Glass on the monitors, to glass on the cameras, and everything in between. The last fifteen years have been focused on fiber and copper connectivity solutions, everything from data centers and IP solutions to video and audio connectivity solutions.
He has earned numerous sales performance awards through the years.
One of his favorite awards was a trip to Bora Bora with his wife during his time with ADC.

Prior to Shattuc, Lamont spent over 30 years working with ADC Broadcast/TE Connectivity Broadcast/CommScope Broadcast, Snader & Associates, Grass Valley Group, Philips Broadcast, and BTS.

Lamont also worked more than two years in Germany to promote BTS products and technologies. The majority of the experience and knowledge gathered in Germany was focused on systems designs solutions.

He is excited to begin a new chapter promoting connectivity solutions for Shattuc Cord Specialties.
Lamont can be reached directly at (916) 761-4511, by email at ldorrity@shattuc.com, or at Shattuc's main line, (847) 360-9500 x213.
By accepting you will be accessing a service provided by a third-party external to https://www.shattuc.com/