SMPTE 2015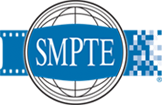 Visit our booth SC3 at the SMPTE Annual Technical Conference & Exhibit October 26-28 at the Loews Hollywood Hotel in Hollywood, California.
SMPTE 2015 includes three days of technical sessions, a high-tech exhibition hall, special events including the annual Awards Ceremony and the new SMPTE-HPA Student Film Festival, plus a pre-conference Symposium, bringing you unparalleled opportunities for professional development, relationship building, and "mind sharing." Presenters and attendees include world-renowned technology thought-leaders.
The event begins with the daylong SMPTE 2015 Symposium, which will focus on Virtual and Augmented reality (VR and AR) and will examine how VR and AR are changing the media and entertainment industry. This is your chance to engage in the pioneering discussion between the broadcast and cinema and the VR/AR space! Symposium sessions will explore how the new age of content consumption is driving new ways of thinking and new ways of telling stories. Meet sought-after content creators and technology leaders, and open the door to conversation and even future collaboration. Complete with a demo room, this is a rare opportunity for a hands-on demonstration of cutting-edge VR and AR technology.

A record number of session proposals were submitted this year and now the Program Committee is working on the complete program. Technical Conference sessions will include topics such as ultra high definition (UHD), including higher frame rate (HFR), high dynamic range (HDR), and wide color gamut (WCG) content; the cloud, service-oriented architecture (SOA), enterprise service bus (ESB), and the Framework for Interoperability of Media Services (FIMS) project; content distribution, OTT, and video on demand (VOD); cinema of the future; security; and IMF and file-based workflows.
SMPTE 2015 will set the stage for the 2016 celebration of the SMPTE centenary, with a dynamic and interactive environment inspired, in part, by new program committee members including DI finishing artist Katie Hinsen, founder of Blue Collar Post Collective (BCPC) and currently at Light Iron NY; Kellie McKeown, a turnaround consultant for engineering projects and organizations; and, serving as the SMPTE 2015 Symposium chair, Aaron Thibault, vice president of product development at Gearbox Software and adjunct faculty member in the department of computer science at Baylor University. Sessions will feature experts from a more diverse array of markets and perspectives, and a new format will allow time dedicated for interactive discussions including presenters, other experts and thought leaders, and session attendees.
For more information, visit: http://www.cvent.com/events/smpte-2015-annual-technical-conference-exhibition/event-summary-841c5f30aa5948d4b4d985bc90ae0b2c.aspx
For a free pass to the Exhibits, register at www.smpte2015.org and use code smpteX15 at checkout, and mention Shattuc as the exhibitor. Hope to see you there!
By accepting you will be accessing a service provided by a third-party external to https://www.shattuc.com/