Win a Fiber Cleaning Kit!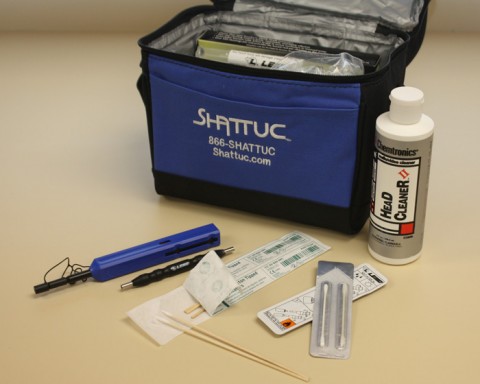 Enter to win our Fiber Cleaning kit for SMPTE 304 connectors via Social Media!
Shattuc now offers cleaning kits for fiber optics in the field.
This SMPTE 304 cleaning kit is available for purchase, contact our sales team today.
(Part Number: SBP.CLN.KIT-LEMO)
The kit includes the following:
100 dry cotton swabs
20 packs of Lemo WST.KI.125.34 cotton swab kit
1 quick cleaner for Lemo 2.0mm
1 Lemo DCS.F2.035.PN alignment removal tool
1 bottle of Isopropyl Alcohol
To enter the contest to win this cleaning kit, there are three chances for you to enter:
Like us on Facebook for one entry.
Follow us on LinkedIn for one entry.
Follow us on Twitter for one entry.
Participate in all three for three entries! The winner will be chosen at the end of August. Follow and Like us today!
Contest Rules: The winner will be chosen August 31st at random. No purchase necessary to participate. The cleaning kit will only be shipped to an address within the continental United States with no shipping costs to the winner. Shattuc will not be responsible for any international shipment costs. Exact ship date will be determined upon the drawing date. Good Luck!
By accepting you will be accessing a service provided by a third-party external to https://www.shattuc.com/